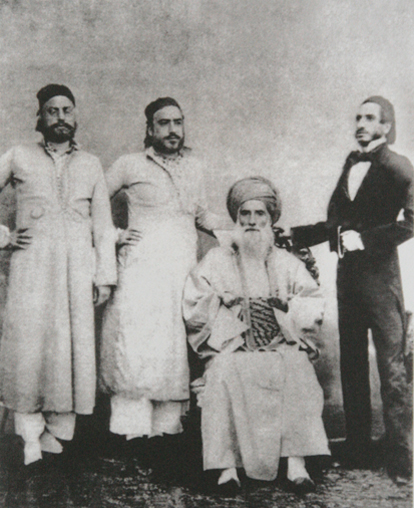 The first Jewish community arrived in Iraq in the 6th century BCE after being exiled to Babylonia by Nebuchadnezzar. By 220CE Iraq had become the centre of Jewish scholarship and development and remained that way for the next 500 years. You can find further information about the community here.
This activity, Cafe Baghdad, tells a true story of four young Iraqi intellectuals in the 1920s in Baghdad. The group was comprised of Jews and Muslims alike who would meet regularly to discuss literature, plan their futures and debate the future of their country.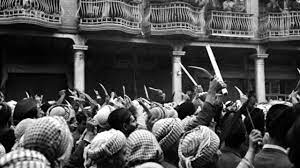 The Farhud was a pogrom against the Jewish population on June 1, 1941. It was a turning point in the history of the Jews in Iraq. Here is a slideshow which summarises the violence perpetrated against the Jewish community where rioters murdered between 150 and 180, injured 600 others and raped an undetermined number of women. They also looted Jewish owned shops and houses. The community leaders estimated that about 2,500 families – 15 % of the Jewish community in Baghdad suffered directly from the pogrom.
In 2021, SBS News aired a news story about the Farhud, interviewing survivor Julie Lipmann in Sydney, Australia.